Denfima have done it!
A first for France, a first for hip-hop! French rapper Denfima has won the 2017 Imagine International Final that took place on the 18th of November at the Muziekgieterij in Maastricht, the Netherlands.
Up against the best young bands from Belgium, Brazil, Croatia, Sweden and Zimbabwe; Denfima and his band took the title with a powerful stage presence, smooth lyrics and flow, and an intense connection with the audience. Denfima describes himself as an artist, a rapper and an anti-hero, who blends relaxation and provocation, reality and fiction. His stories of daily life, improbable victories and stinging failures provide him with an inexhaustible reservoir of motivation and inspiration.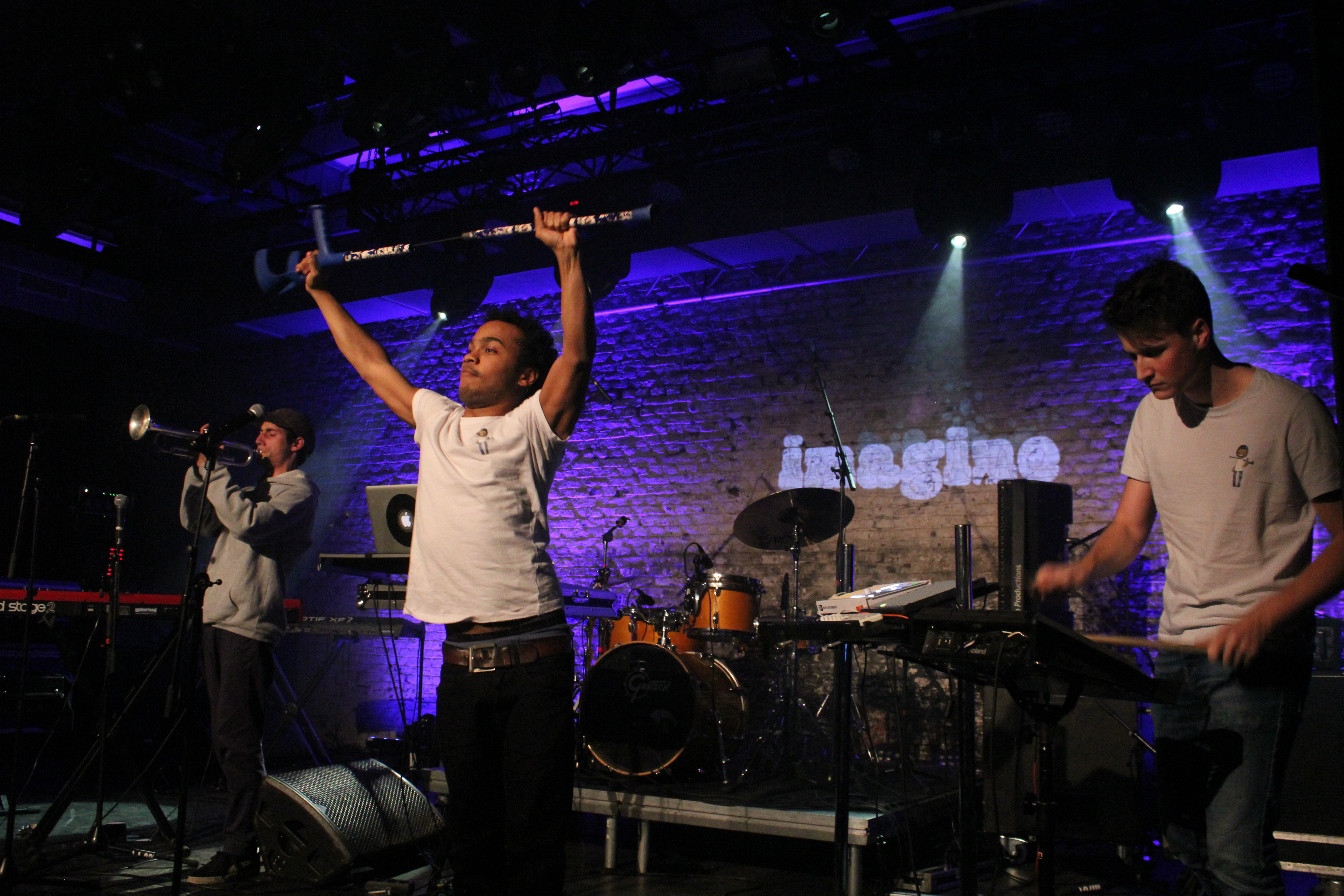 He is a natural performer, overcoming his physical disability through his music, providing inspiration to all who see him perform. Denfima goes home with a cash prize of 2,500€ as well as digital distribution prizes via Imagine partner Tunecore and Feature.fm.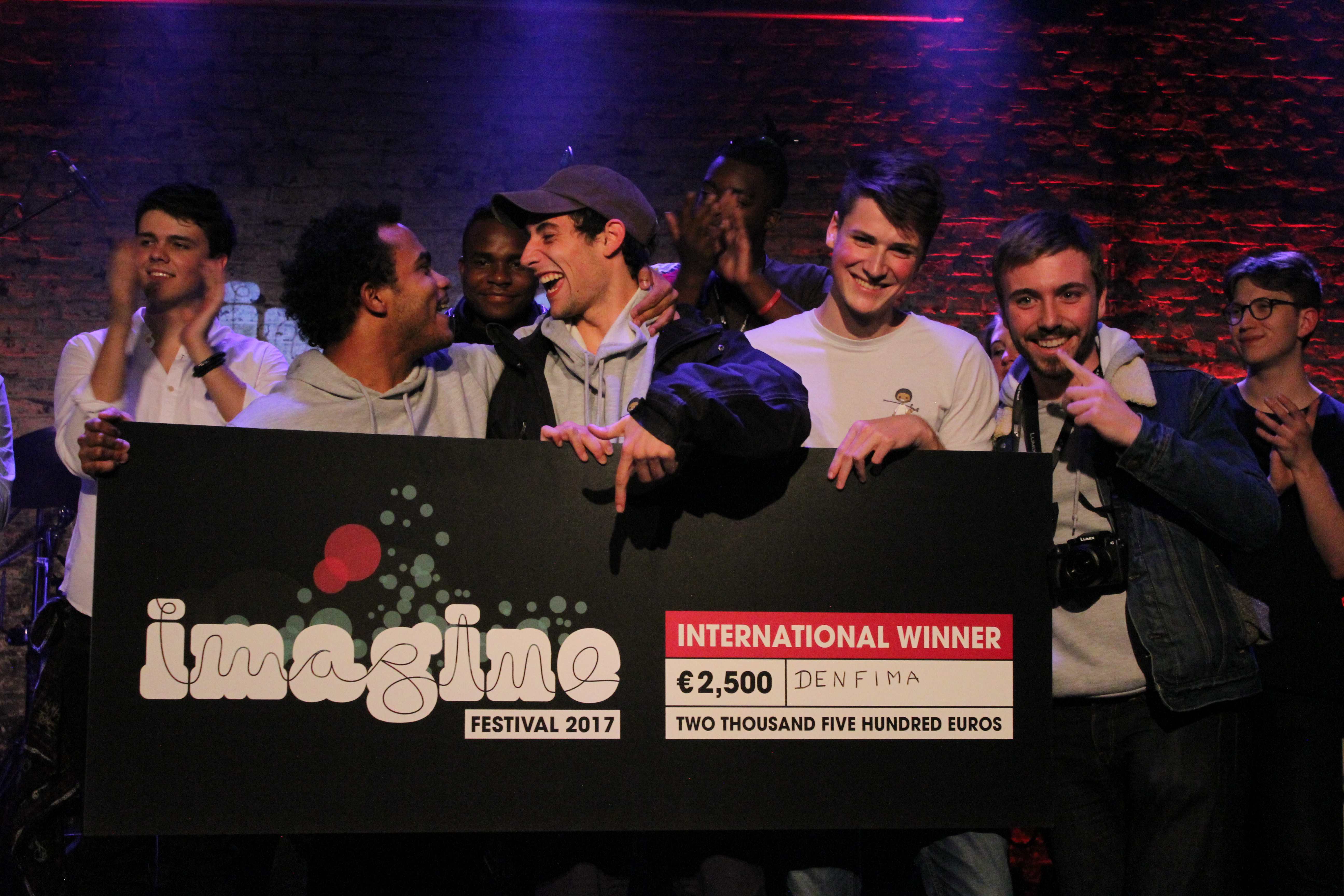 Behind the scenes Imagine Festival is much than a competition; it's a youth event where bands from all around the world have the chance to meet, learn from experts and one another, whilst having loads of fun! They received trainings from Matthieu Rousselot of TuneCore, Jeanne Debost from Opera3, Matt Clark of JM International as well as renowned bassist Manou Gallo.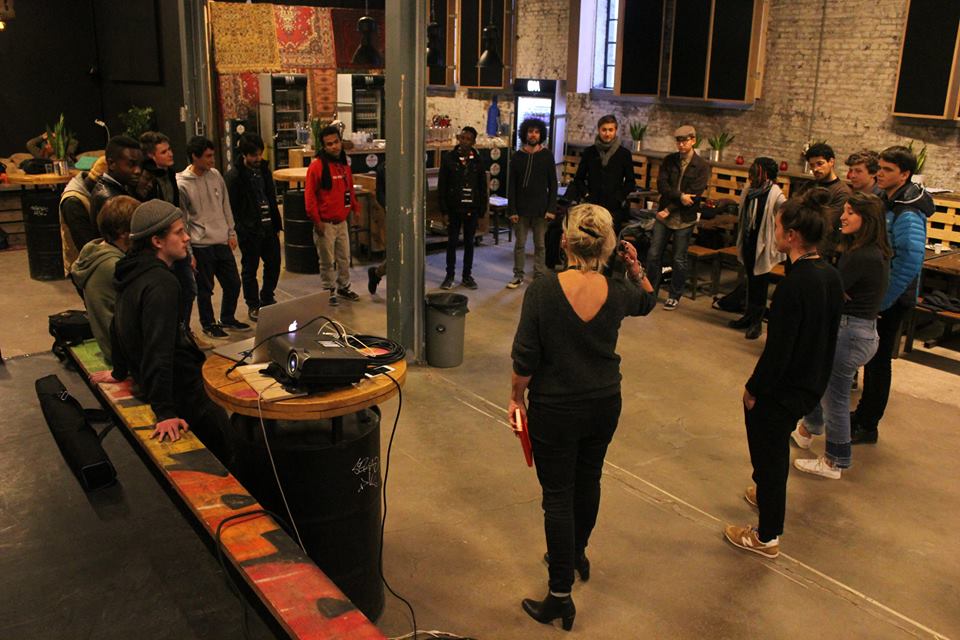 Imagine describes itself as a music competition for musicians, and that sentiment was best captured by Croatian finalist Antonio Perina when he said "I can't even think of the words that could describe what we went through in the past few days… I met so many amazing people, learned a lot about different genres, cultures and I learned a lot about myself."
Imagine would like to thank each of the participating bands for sharing their music and with us, they are:
The Imagine Festival was live-streamed on Facebook outreaching over 6,000 viewers! Next year's event is set to take place again in Maastricht and until then you can follow everything Imagine via our website www.imaginefestival.net and Facebook www.faecbook.com/imaginefestivals
---------------------------------------------------------------------------------------------
---
Imagine Festival 2017 is an international music competition for artists between the ages of 13-25. It is a program of JM International and was hosted by Muziekgieterij. We would like to thank all our sponsors and partners for making this event such an amazing experience for all who attended. They are: The Creative Europe Program of the European Commission, BELSPO, Tunecore and Feature FM. We would also like to thank Music Crossroads and the Dutch Embassy of Zimbabwe for their help in bringing Dindingwe to Imagine.